About Us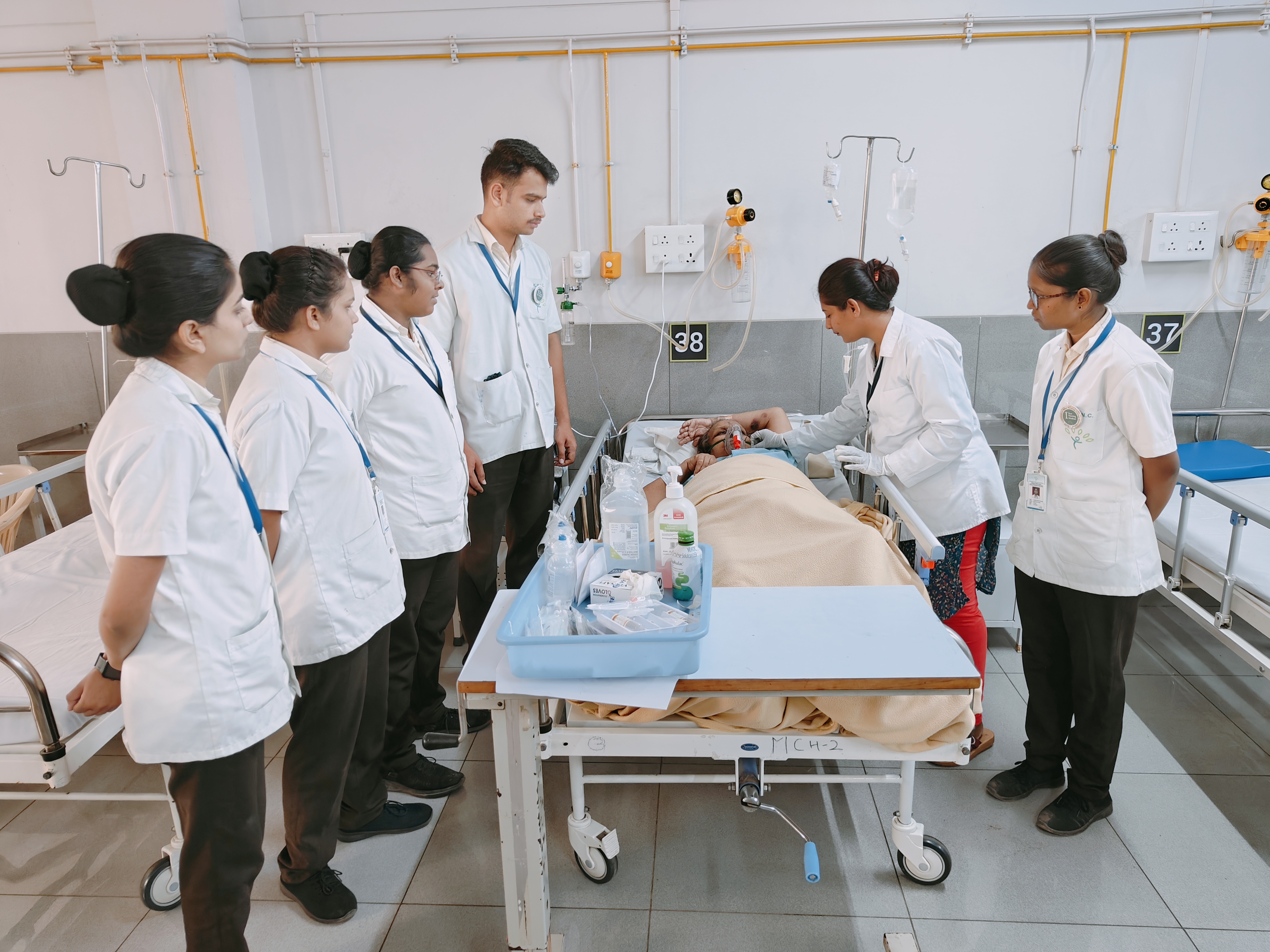 Profile
The Kamalnayan Bajaj Nursing College (KBNC) has opened the doors to equal opportunity, with a motto of spreading education to the underprivileged sections of society.
Established in 2010 by the Kamalnayan Bajaj Hospital and Marathwada Medical and Research Institute, the college offers a four year degree course in Bachelor of Science (B.Sc) Nursing and is affiliated to the Maharashtra University of Health Sciences, Nashik. Students can also pursue their post graduation in nursing here. Deserving students are given scholarships by the college with support from the government and university to enable them to complete their education. Well-qualified teaching faculty, excellent infrastructure facilities, state-of-the-art laboratories, a well-stocked library and separate hostels for boys and girls create a favorable environment for learning. The college is poised to become an internationally competitive institute offering world-class education in nursing and allied health sciences.
The Science of Nursing" is the contemplation, exploration and research of the person, environment and health. The goal of nursing is to promote health throughout life span, prevent illness, restore and or maintain the dignity and essential life function altered by illness.
Philosophy of College
Nursing is an integral and unique part of health care delivery system and shares equal responsibility with other health care professionals for the attainment of optimal health of the society.
Nursing education is a formal education leading to Diploma/Degree in nursing. It provides theoretical and practical knowledge and enables the qualified nurses to render standard nursing care to the people in need, in any of health care service set-up.
Patient satisfaction is the ultimate goal which is to be achieved through standard comprehensive need based care with holistic approach.
Nursing graduates will be equipped with latest research based knowledge and are creative, self-directed and socially motivated to efficiently deal with day-to-day problems and act as an agent of social change.
The qualified nurses of this institution assume leadership positions in the field of nursing service, education and administration, and perform their duties to the highest standard.
The graduates of this institution will function in a wide variety of professional settings as Nurse Specialists, Nurse Practitioners, Nurse Consultants, Educationists, Administrators and Researchers to meet the changing needs of the society.
The qualified nurses of this institution will conduct research in nursing and implement the result for improving the quality and standard of nursing care.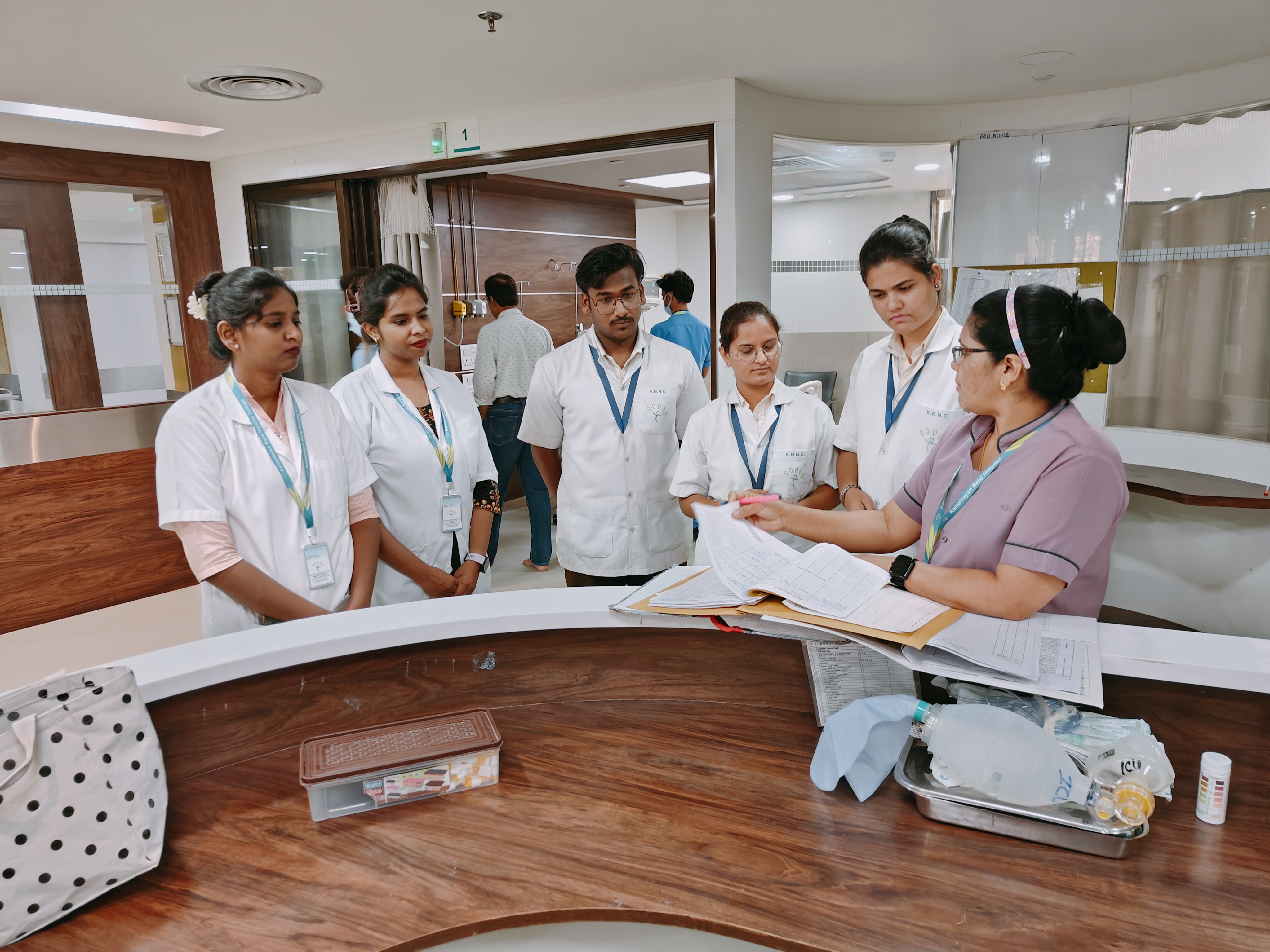 Mission
"Kamalnayan Bajaj Nursing College is established to educate young boys and girls, particularly from weaker sections of society, to become nurses, professionally competent, economically independent ethically sound with knowledge, skills and attitude necessary to deliver value based holistic health care with compassion and devotion."
Aim
Kamalnayan Bajaj Nursing College will assume responsibilities to prepare a professionally competent nurse and midwife at basic level in providing promotive, preventive, restorative services, where nurses will be capable of making independent decisions to prepare & protect the right of clients, to facilitate individuals & groups in pursuit of their health and to function in the hospital and in the community by performing role as teacher, manager, supervisor and researchers.
Vison
To become an institute of International repute offering the state of art education in Nursing and Health Sciences
Objectives
Apply knowledge from physical, biological and behavioral science, medicine, surgery and nursing in providing comprehensive nursing care to individual families and communities.
Demonstrate understanding of life style and other factors which affect the health of the individual and group.
Provide nursing care based on steps of nursing process in collaboration with individual and group.
Demonstrate critical thinking skills in making decisions, leadership and managerial skills, effective communication skills in the clinical and community settings to provide quality nursing care.
Make the most of the latest trends and technology in providing health care.
Perform need based research studies in various settings and utilize the research findings to improve the quality of care, advancement of self and profession.
Apply within the frame work of code of ethics and professional conduct and acceptable standards of practice within the legal boundaries.
The College aims to start post graduate programme as well as short term courses in various disciplines in nursing in the near future.